Early Weaning
03/08/2021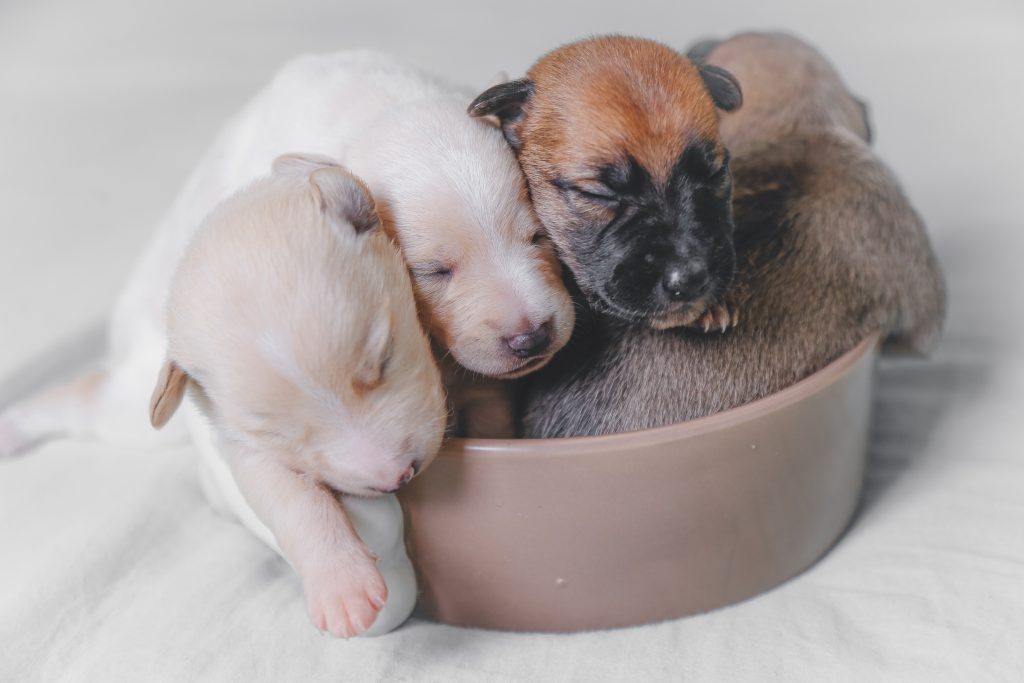 Early weaning – we've recently had some calls asking for advice on how to start weaning with our puppy food Dr. John Puppy. It's an exciting new step in every pup's development, and at last some more freedom for mum! But it's important to take this gradually and at the pups' pace. Here are some helpful tips about the start of this process:
When to wean – ideally between 3-4 weeks of age, too early can lead to behavioural problems like biting and anxiety in the pups and too late can impact and slow their mother's recovery.

 

Start by offering 3 meals a day and by 4-5 weeks increase gradually up to 5 meals day.
Porridge-like food rather than grainy is best. We recommend soaking the kibbles in warm water until the kibbles swell, then mash well or blend. Feed once ready as it can harden and spoil over time.
Feed in a wide shallow bowl for easy access and expect some mess as the pups will climb in to explore and try the food. Heavier bowls are less likely to get flipped over.
They will need water alongside their food & milk, so try keeping a bowl down when possible.
Daily weighing will help to make sure everyone is on track and getting access to the food.
If some pups aren't getting enough, try individual feeding for them.
Watch for signs of over-feeding, little and often, may help prevent stomach upsets or other digestive issues.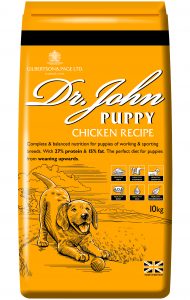 See more of our Dr John Puppy here