Winter walks with your dog
27/11/2020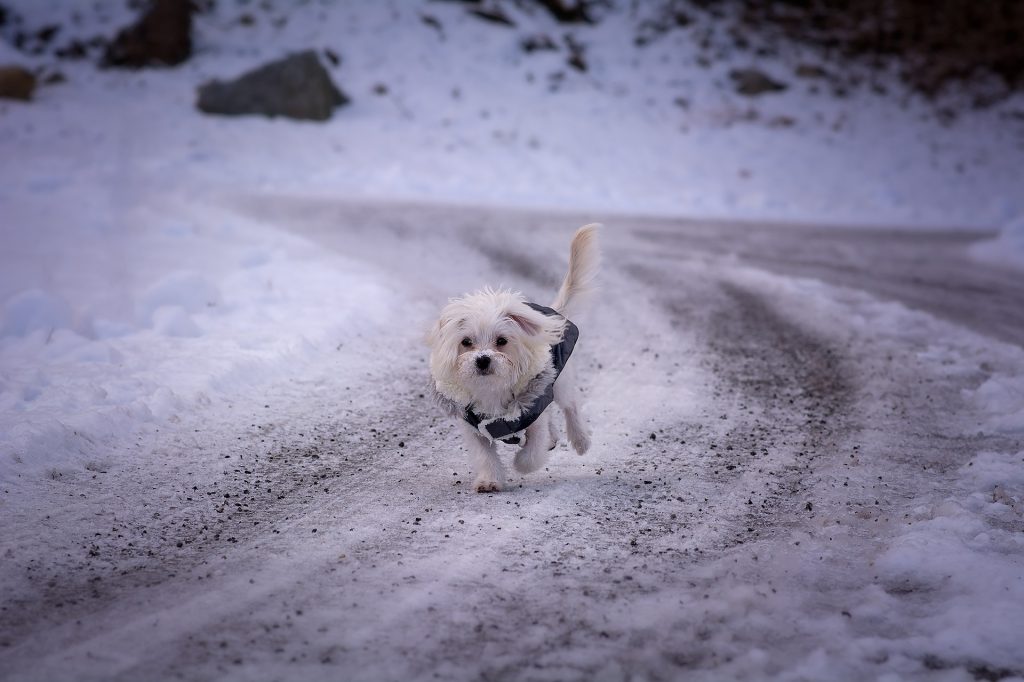 With December around the corner now, the days are turning wintry and just like us, not all dogs enjoy the cold or the wet or the snow! But, most dogs need to go out for their walks to stay fit and healthy, so here are some tips to help persuade the reluctant ones:
A good coat can make all the difference, keeping your dog warm, protected from the elements and visible but without restricting movement or vision is best.
Plan the walk before mealtimes, for some dogs this then becomes part of the dinner routine and encourages them out.
Try out new routes, it's tempting to keep to just paths and pavements in the winter time to prevent excess mud coming home but varying the walk can make it more interesting to your dog each time.

 

Find places your dog can be safely let off lead to explore on their own terms. For some dogs there just isn't enough time to investigate every smell or play with other dogs, so these safe open areas are a great place to allow these behaviours.
Lastly training treats. Rewarding good behaviour on walks can help with training as well as increase your dog's enjoyment in the walk.

 
For some dogs though, reluctance to go out and walk may be due to pain / difficulty walking or bad experiences, so always take veterinary advice if you suspect any of these.