Arkwrights Sensitive with Extra Chicken – our new food!
13/11/2020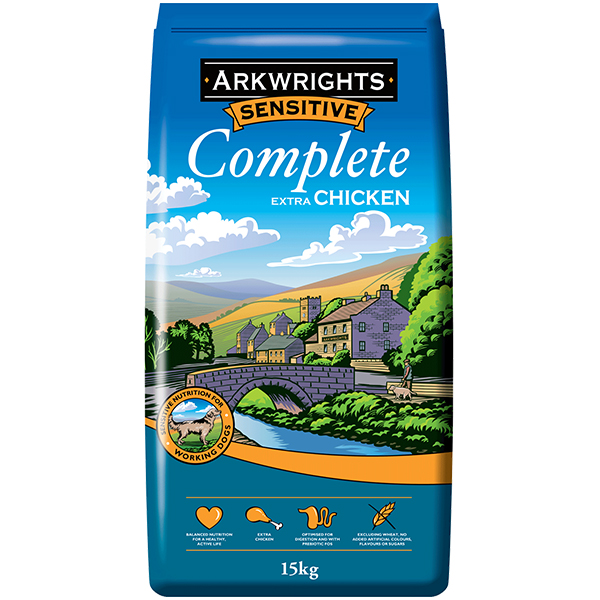 Here at Gilbertson & Page we're very excited about our new product Arkwrights Sensitive which has just launched and is now available either through our home delivery system or from local pet shops and pet supermarkets. Arkwrights Sensitive joins our growing Arkwrights range and complements its ethos of simple & wholesome recipes that stand the test of time. 
With 22% protein, extra delicious chicken and formulated without wheat, Arkwrights Sensitive is a tasty blend of ingredients designed to provide essential nutrients and prebiotics to support the digestive system and keep your dog functioning at his or her optimum. For dogs with more sensitive stomachs or those that just never seem to be 100% right with their digestion, this food could be the answer and with Arkwrights range as always, it won't cost the earth to try!
Check out www.gilpa.co.uk if you'd like to learn more about Arkwrights Sensitive or the Arkwrights range. You can purchase online or contact us direct from our website.