Meet Ghost, Sully and Lucky
26/08/2020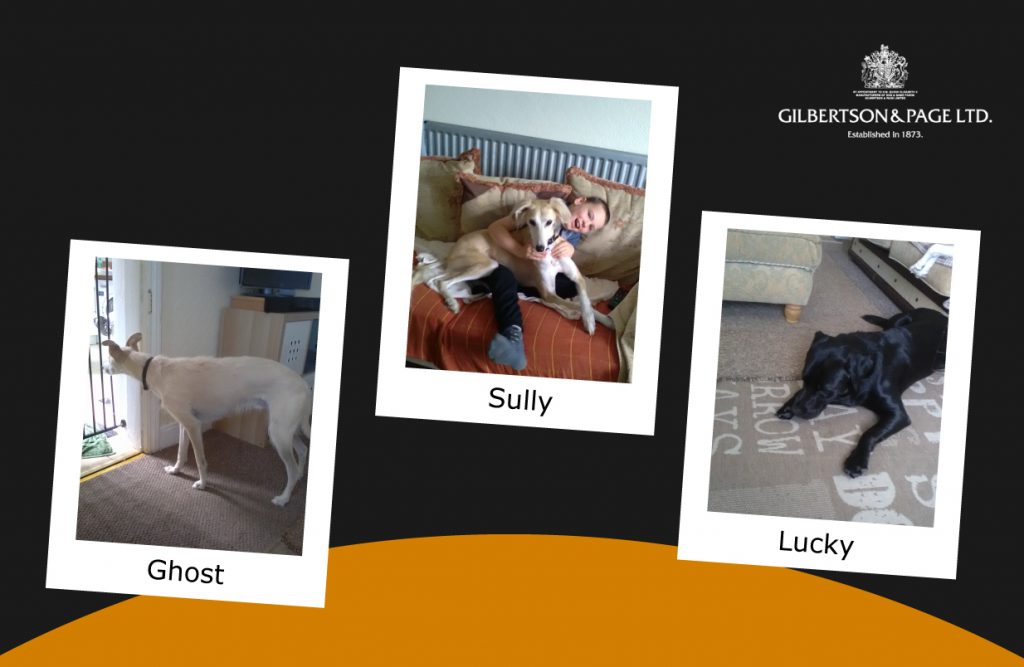 Thank you Heather for sending your recent testimonial.
Ghost is top dog. He's 5 years old and what is called a scruffy lurcher. We have had him from 9 weeks old.
Sully is 3.5 and a Saluki cross but unlike Ghost he is soft and smooth. Sully is a rescue from Stray Aid. Both like to sleep on the couch all day except when Sully decides he wants to go for a walk that causes zoomies in tiny circles before he goes out.
Lucky the black Labrador is about 18 months old and is very strong but loves a walk or a trip out in the car with my son. They all love Dr John's Titanium.
–
For more information on all our products go to www.gilpa.co.uk/our-foods/