Puppy Development
12/06/2020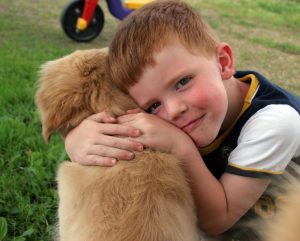 There has been a bit of a puppy boom this year! Breeders have reported record demand, waiting lists for popular breeds are now commonplace and unfortunately prices for pedigree pups has soared as well. Along with all of the issues around choosing the right dog to fit into your household both now and when the UK reopens completely, there is the question of how to train and socialise these puppies so they grow into good family members. If you are a new puppy owner, then here are some tips we think might help:
Work out your goals, what are the most important things that your puppy learns? Maybe, a strong recall if you live near busy roads, or reduced vocalisation if you have sensitive neighbours.
Get the whole family involved, consistent messaging should mean your smart pup picks up quickly what he or she needs to do to get those tasty treats!
Make it fun and energetic, your puppy will have loads of extra energy and bounce so use that to your advantage.
Use different environments, change it up to keep your pup's interest. Try training on walks, in different rooms and with different stimuli (background noises, different members of the family around).
Head off bad behaviours early (but we acknowledge that sometimes this can be easier to say than do). A small puppy jumping on your lap to snuggle won't be quite the same when he's become a fully grown Great Dane!
Lastly, if you have any questions on how to feed your puppy or what to feed, we are here to help. Our puppy food, Dr. John Puppy is designed for optimum growth and development with good levels of nutrients, omega 3's and balanced bone minerals.