Gilbertson & Page – A Complete Diet
28/07/2018
When it comes to choosing a dog food, responsible dog owners will buy the best for their dog. Their choice will vary depending on the dog's size, breed and daily energy usage. All of Gilbertson & Page's dog foods provide a complete diet, with no need for supplements. Let's take a look at the composition of the Gilbertson & Page ranges and the dogs they cater for.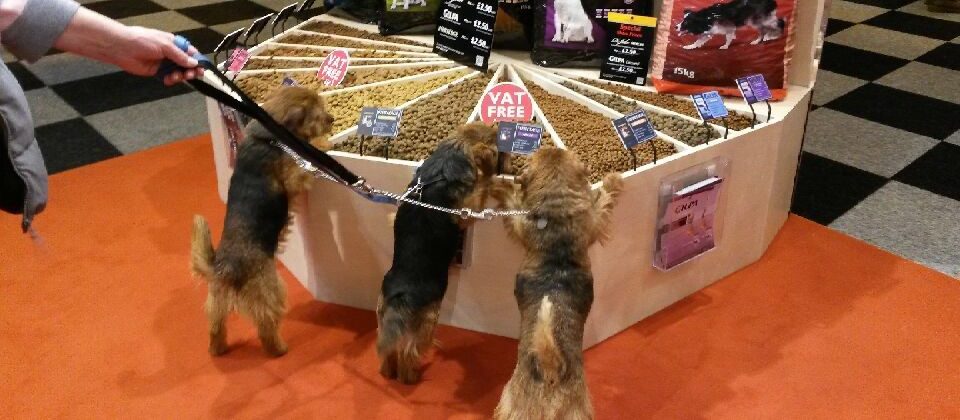 Components of a Complete Food
Protein: The building blocks of life, vital for muscle and cell development. Protein levels vary in Gilbertson & Page dog foods depending on the requirements of different dogs. They tend to be higher in foods aimed at working dogs or in puppy and junior food. This is due to the body's increased efforts in growth, repair and condition for these dogs. The protein content comes from poultry, lamb, fish, a special blend of beef, pork and lamb, whey and yeast. Gilbertson & Page are proud that their protein sources are of such a high quality that they're also fit for human consumption! 
Carbohydrate: Essential for fibre content and providing energy throughout the day. Gilbertson & Page's carbohydrate content comes from whole grains, locally sourced when possible. Whole grains contain more fibre and are slow-releasing in terms of energy. This not only aids stamina levels, but also helps control appetite. Carbohydrate sources in Gilbertson & Page foods include corn, rice, wheat, barley and oats.
Vegetables: Gilbertson & Page include potatoes, carrots and peas in their dog foods. They provide an extra boost of carbohydrate and fibre and also add beta carotene and vitamin C.
Fats and Oils: A healthy skin and coat and a sturdy immune system all rely on essential fatty acids. Omega 3 is not manufactured by the body, but is vital for healthy cell membranes and can reduce inflammation in the body. The fats and oils in Gilbertson & Page foods come from chicken fat, linseed and fish oils.
Vitamins, Minerals and Extras: Many of the vitamins and minerals in Gilbertson & Page's dog foods are there as a result of other ingredients. For example, vitamin C and beta carotene from the vegetable content. Other vitamins and minerals are added to create the complete diet and avoid the need for supplementation. Zinc, selenium and manganese, among others, are all essential for a healthy dog in the correct amounts.
Furthermore, G&P also add some extras to some of their feeds. New Zealand green-lipped mussel extract is a natural source of glucosamine and chondroitin, which maintains joint health. Similarly, orthosilicic acid gives additional support to developing bones and bone repair. Also added to the joint complex is a blend of herbs, which includes sage, oregano, rosemary, mint, turmeric and ginger. Linoleic acid aids the metabolism of fats in the body for those dogs that have a tendency to gain weight or need help losing it. A probiotic boosts beneficial gut bacteria and aids digestion. Yucca extract helps to reduce unpleasant faecal odours.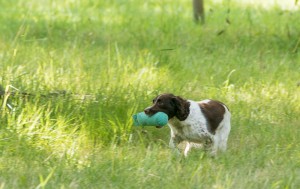 The Complete Diet – Matching The Dog To The Food
Dog 1. The Average Working Dog. Take your average sheep dog, working gundog, police dog or search and rescue hound. These dogs are all active for many hours and therefore have high requirements for energy, stamina and protein. The Dr John range caters to working and active dogs. Therefore, a younger, adolescent dog would benefit from Dr John Titanium, with its higher protein and fat levels. Whilst an older dog would be best with Dr John Gold, which has slightly lower protein levels to reflect perhaps a slower pace of life.
Dog 2. The Working Dog With A Sensitive Stomach. Some dogs have a sensitive digestive system that requires dietary changes to enable them to thrive happily. The Dr John range includes Dr John Hypoallergenic, made without wheat, Dr John Hypoallergenic with Lamb and Rice and Dr John Grain-Free Chicken and Potato to cater to these subtle needs. They all eliminate certain ingredients that may aggravate a sensitive stomach, whilst remaining a complete diet that contains the protein and energy levels for an active working dog.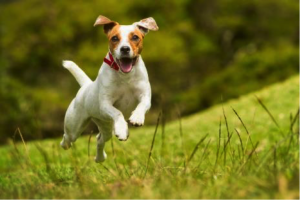 Dog 3. The Smaller Active Dog. It stands to reason that smaller dogs have smaller mouths. However, it doesn't stand to reason that smaller dogs use less energy. Some smaller breeds, such as Jack Russells and Border Terriers, have very high energy levels. Gilpa Trinkets maintains the protein levels and fats and oils content of a working dog food, but has a smaller biscuit size.
Dog 4. The Large or Giant Breed. Conversely, a larger or giant breed needs a larger biscuit size to suit their mouth size. Gilpa Kennel is a complete diet with a larger biscuit size and also an enhanced level of the Gilbertson & Page bone and joint complex. This provides a boost for the extra pressure that the joints of large and giant breeds are often under.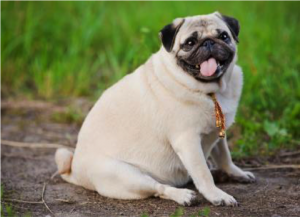 Dog 5. The Overweight Dog. Some breeds have a tendency to overeat or gain weight very easily. Sometimes a dog's activity levels may have dropped, but their food intake has remained constant. When a dog is carrying excess weight, it puts a strain on their organs and joints. Feeding to condition, ie adjusting food intake to the condition of the dog, is the best way to maintain a healthy weight. For those dogs that need to lose weight, gradually reducing food intake and increasing exercise if possible is the way forward. For dogs requiring a more long-term change, Gilpa Slimline, Dr John Silver with Chicken or Dr John Silver with Beef are suitable for dogs with weight issues. They have a lower level of fats and oils (5/6%) to help with weight loss. 
Dog 6. The Puppy and Junior Dog. During periods of growth and development, dogs need a special diet to support the changing body's needs. Higher protein levels, plenty of essential fatty acids and a bone and joint complex will all ensure that a puppy or junior dog is as healthy as possible. Dr John Puppy or Dr John Titanium are good choices for the changing needs of young working dogs.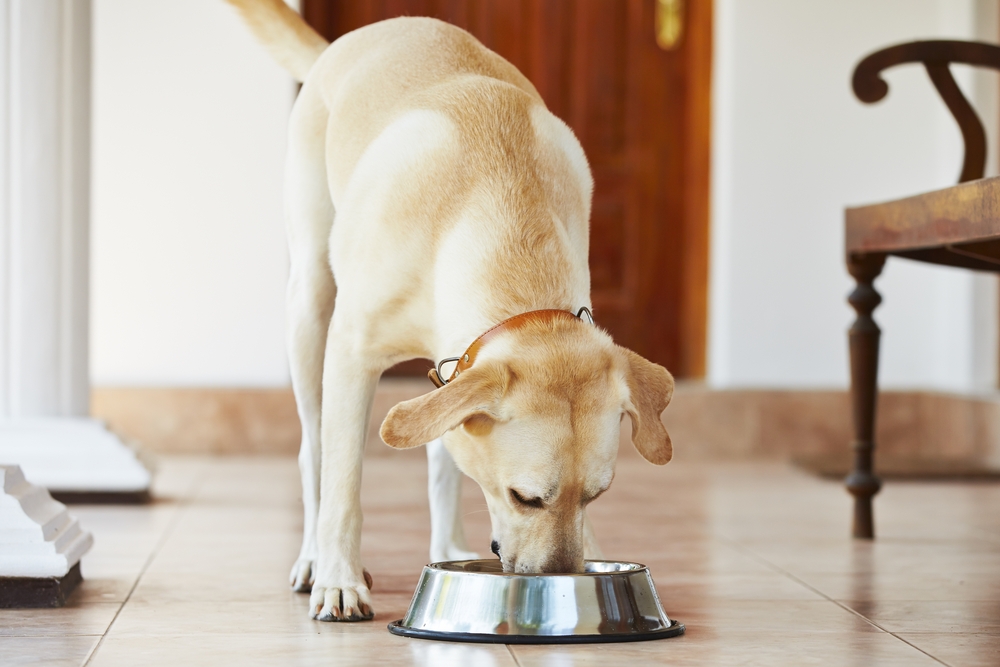 If you require more information to help you choose the best Gilbertson & Page dog food to suit your dog's needs, the team are always happy to help. Contact details can be found here. When considering dietary changes for your dog, it is a good idea to consult your vet.