Crufts 2017
23/02/2017
It's that time of year again, when anticipation in the dog world builds to fever pitch. Crufts – the highlight of the dog year and the largest dog show in the world – takes place at the NEC, Birmingham on 9th-12th March. We've pulled together a whole heap of Crufts 2017 news to get you even more excited and keep you up-to-date.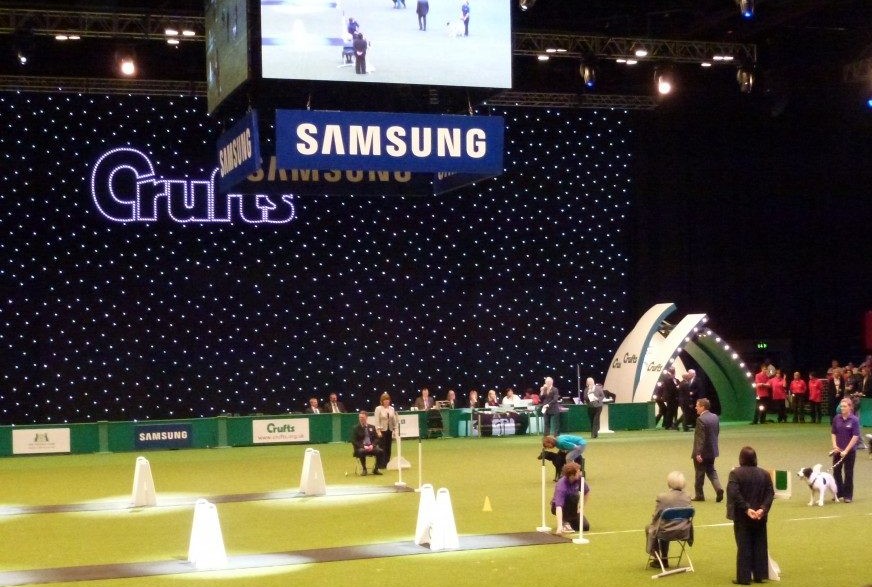 At Crufts, the whole dog world unites. From breed classes to activities, from service dogs to dog welfare, if it's dog-related you can find it at Crufts. Let's take a look at some numbers:
Almost 22,000 dogs have entered Crufts 2017.
The show is more international than ever. International entrants are up by 2% with 55 countries represented.
The number of breeds entering is growing too. There are two new classes for the Jack Russell Terrier and the Great Swiss Mountain Dog.
There is a 50% or more rise in entries for the Basenji, Japanese Spitz and Portuguese Water Dog compared with last year.
And this year sees the highest entry figure for the Hungarian Kuvasz since 2005 ….with two entries!
As well as the innumerable breed classes, visitors to Crufts 2017 will also find a wide range of other events to watch in the rings. The Good Citizen Dog Scheme ring hosts displays of service dogs from the police to guide dogs to hearing dog. In addition displays from Pets As Therapy, Dogs for Good and several awards will also take place here. All the usual entertaining displays of flyball, agility and heelwork to music will be on show in the main arena. Crufts 2017 has a lot to offer young dog owners, with junior versions of flyball, agility and heelwork to music on show in the Young Kennel Club ring. Handling competitions in all the breed groups, obedience competitions and awards showcase the next generation of responsible dog owners.
The welfare of entrants is still top priority for organisers, the Crufts Committee. As such, a team made up of show officials and vets will perform additional health checks in the collecting ring for Best of Breed this year. The basic health check is to determine whether each dog is happy and ready to compete in the show ring. This is in addition to the usual health checks for entrants and the determination to discourage the breeding of characteristics which cause health problems.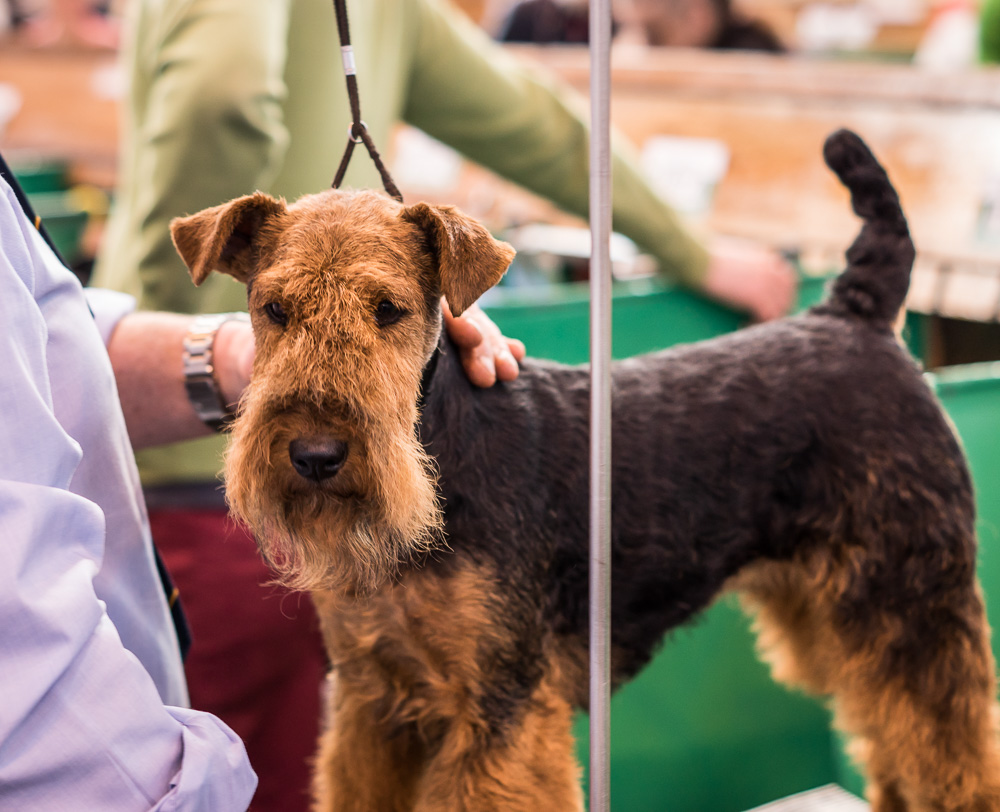 Vets have recently voiced concern over the rise in popularity of French Bulldogs, which now threaten the Labrador's top spot. They worry that irresponsible breeders will encourage their brachycephalic characteristic, which can cause breathing problems. Brachycephalic breed clubs have raised concerns about rumours on the CRUFFA Facebook page (Campaign for the Responsible Use of Flat-Faced Animals) that stickers showing the preferred, stenotic nostril shape would be placed on benches at Crufts. The Kennel Club has been quick to reassure brachycephalic clubs that stewards will deal with any intrusive or threatening behaviour. However, they are coming under increasing pressure from the British Veterinary Association to change the breed standards for brachycephalic breeds.
The Breeders' Competition, absent from Crufts 2016, is making a return to the 2017 show with 56 teams entered. Teams of three or four dogs of the same breed from one breeder or breed partnership take part in the event. Breed teams represent across the breed groups and even include some international teams. It's a great chance to see the results of responsible dog breeding in action.
The final of the popular Scruffts competition will take place at Crufts 2017, with six dogs competing in the final. Judges of the heats and semi-finals took into account behaviour, temperament, personality and health in an effort to reinforce responsible dog ownership. Crufts also recently announced the finalists for the Vulnerable British and Irish Breeds competition. This popular competition showcases Britain and Ireland's rare native breeds and raises awareness of their existence to dog lovers. It also recognises the hard work of the breeders dedicated to the survival of these rare breeds. Breeds on show in the final include the Dandie Dinmont Terrier, Lancashire Heeler and Otterhound.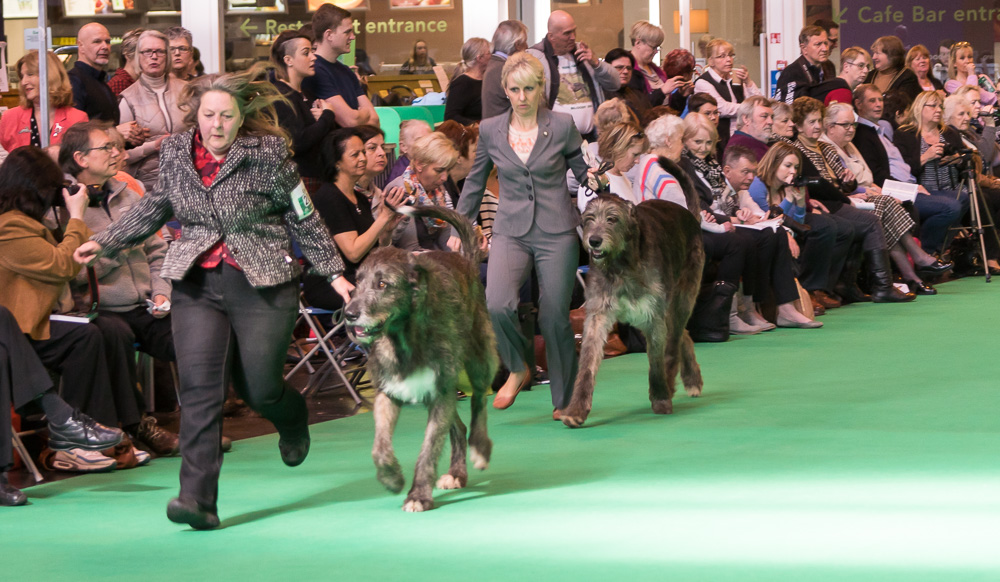 Crufts attendees who are considering owning a dog should call at the Discover Dogs area in Hall 3. They will find over 200 breeds on display here and plenty of advice to ensure the perfect match. Potential owners can chat to owners and breeders about the commitment and work involved in owning a dog. Or find out about possible health or behavioural challenges of owning certain breeds, training and grooming. In addition, if they fancy helping to save a vulnerable native breed, they can also find them in Discover Dogs.
As for Gilbertson & Page, we're looking forward to seeing you all in the Crufts 2017 market place. We have a brand-new and very different stand, where we'll be showcasing our feeds, in particular the three new feeds we've introduced over the last year: Dr John Grain-Free Chicken and Potato, Dr John Hypoallergenic Lamb with Rice and Dr John Puppy. They've proved very popular since their introduction and we'd like even more people to discover them. See you there, Hall 2 Stand 78!