Diary of a Gundog Episode 10: Oscar Stories
05/02/2016
With all the breed profiles we've been publishing, it's been a while since we were able to feature Oscar the gun dog. Anyway, to satisfy his many fans, here he is again – a bit older and wiser.
Oscar is coming on in leaps and bounds, in both his physical fitness and his endearing temperament. His coat, as you might be able to tell from these pictures, has darkened slightly from the very pale yellow, almost white, that he was as a puppy and young dog and has taken on more of the classic yellow Labrador tone. Oscar still sheds 'enough fur to make a rug' according to the family, something that unfortunately wasn't remedied by the Yumega supplement and extra grooming recommended by the nutritionist last year, despite the fact that this remedy would usually solve most moulting problems. He shows no other signs of skin conditions or ill health and this is his only issue that the family can't seem to fix. The hunt for a solution continues!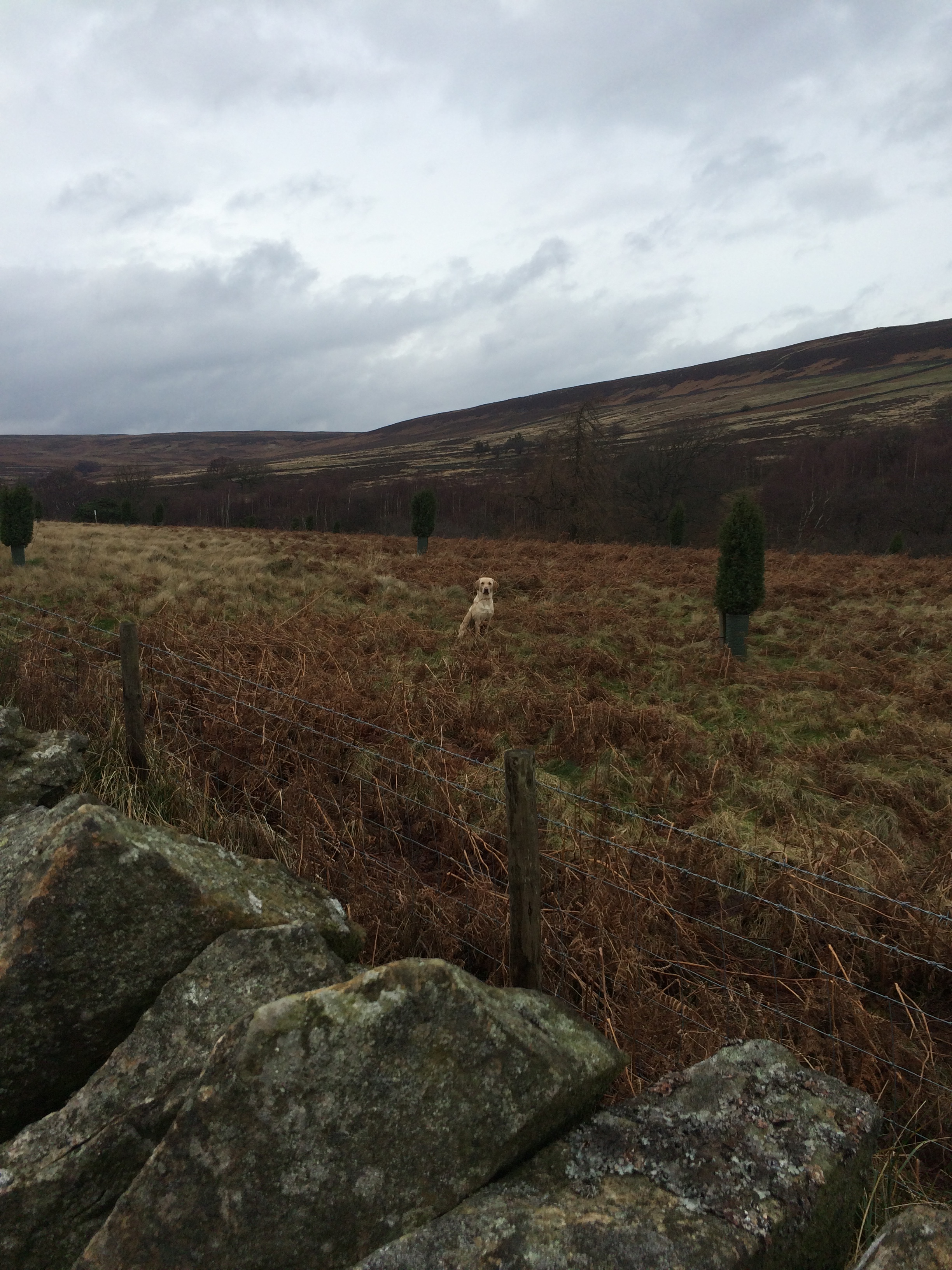 Whilst on a shoot a few weeks ago, Oscar was after a retrieve and displayed such determination in finding a wounded bird that Mr R just had to tell me all about it. The story went that a bird had been shot, but unfortunately not killed – a thankfully uncommon but nevertheless undesirable situation. Usually the dogs would retrieve the bird quickly and it would be put out of its misery, however, this bird came down into a large field of bracken and disappeared with Oscar hot on the trail. With Mr R close behind, Oscar wouldn't give up on the scent and followed it through the bracken, down into a steep wooded area that dropped down to a river, managing to retrieve the bird near the river bank under difficult circumstances. In the picture on the left, you can see the field of bracken with the wooded area in the distance.
Mrs R told me another story that perfectly illustrates Oscar's obedience. She had stopped in a nearby village to call in at the shop with her daughter. Usually they would leave Oscar in the car for a short stop such as this, but knowing that he needed a little exercise, they parked further away and walked the dog through the village before stopping at the shop. Oscar was naturally left outside the shop whilst Mrs R and her daughter went in. On coming out of the shop though, they walked straight past Oscar, forgetting that he was with them! It wasn't until they got back to the car that they realised their mistake and hurried back. Of course, Oscar was still sitting patiently outside the shop, waiting for them to return. He'd been told to 'stay' so stay he did! I wonder what went through his mind when he saw his owners walk straight past him?
We were at Mr and Mrs R's for New Year's Eve dinner. Mrs R had cooked a gorgeous game pie and, at the end of the main course, I helped to clear the table. I took the remains of the game pie in to the kitchen and left it on the side, remarking to Mrs R, 'Do I need to cover this with something? Will Oscar be interested in it?'
Mrs R laughed, 'No,' she said. 'Oscar wouldn't even touch that if we put it in the middle of the floor.'
What amazing restraint, I thought, and surely testament to the hard work that has gone into Oscar's training.
And I'm going to finish with this beautifully atmospheric shot of Oscar doing what he does best: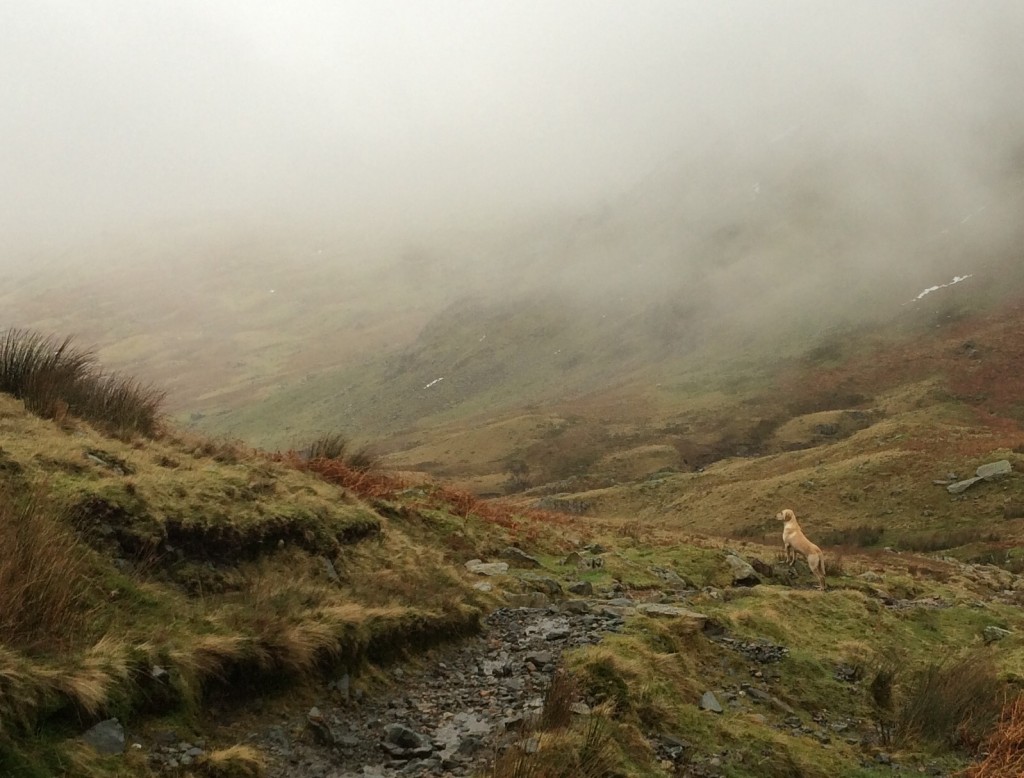 Save
Save
Save