Diary of a Gundog Episode 8: The Season Begins
01/12/2015
With the pheasant season just starting, it's time to catch up with Oscar, a yellow Labrador Retriever, to find out how his preparation for the new season is going. Now over a year old, the effort that went into Oscar's early training and the consistency with which his behaviour is handled on a daily basis is paying off. Little niggles are swiftly dealt with and Oscar responds well to any training. Let's see what's going on in Oscar's world at the moment. 
As mentioned in a previous episode, Oscar was occasionally growling if approached when eating. The family have been combatting this by being gentle with Oscar. They have been taking his food away momentarily and then hand-feeding him some to reassure him that they're not taking it away and also giving an underlying impression that they're still in charge. Then they return the food bowl to him. This approach has eradicated the problem entirely.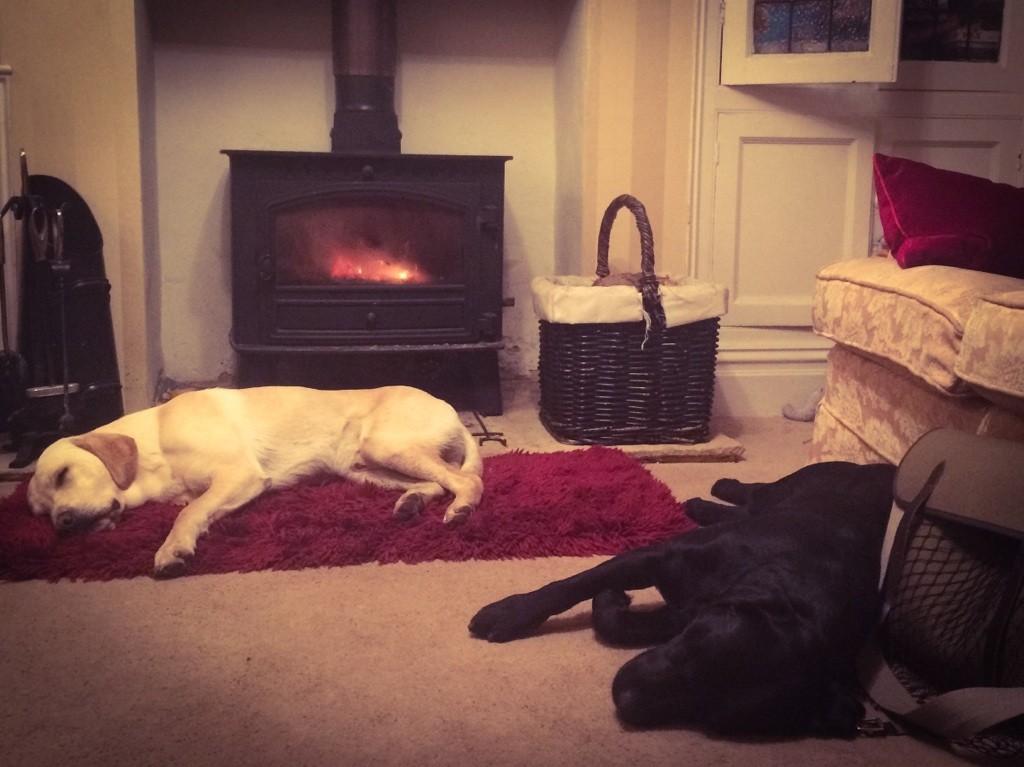 Oscar has had his friend Ollie to stay again, doubling the workload for Mrs R, but doubling the fun for both the dogs. They like to vie for attention and it's impossible to give one of them some attention without the other one pushing in for their fair share! I witnessed them play-fighting when I was round recently, undoubtedly an important part of growing up for Oscar and essential for establishing a pecking order. It isn't just Ollie either, fighting with other dogs that Oscar is familiar with is a natural part of Oscar asserting himself as he becomes an adult dog. He stops when told to and no harm is done.
In terms of his 'work', Oscar hasn't been totally idle over the last few months. The pigeon season lasts all year round, so Oscar has had plenty of opportunities to practise his retrieving skills. His previous issue with retrieving freshly shot birds is long gone, thanks to all the practice with pigeons and also a lot of work retrieving a 'dummy' in the form of a sturdy stick with a pheasant's wings and tail firmly attached to it. Although Mr R has been incredibly busy with work, he has still found time at least once a week to devote to Oscar's training. Mr R says, 'As such, his ability to heel, cast out, retrieve and work cover has come on wonderfully and it's great to watch him.'
So, what's in store for Oscar this season? Mr R is quietly excited about Oscar working chiefly as 'peg dog' and retrieving. He's sure he'll be very proud of Oscar. He's interested to see how he performs when in the company of other dogs; firstly in terms of his concentration levels and whether the distraction of the other dogs prevents him from staying focussed and 'working' the ground as well as when he is alone, secondly if there is any competition with the other dogs when they are flushing or retrieving.
Oscar's owners are still pleased with his diet and believe it is attributing a lot to his development, temperament and intelligence. Moulting continues to be a problem and the family are still searching for a solution to this.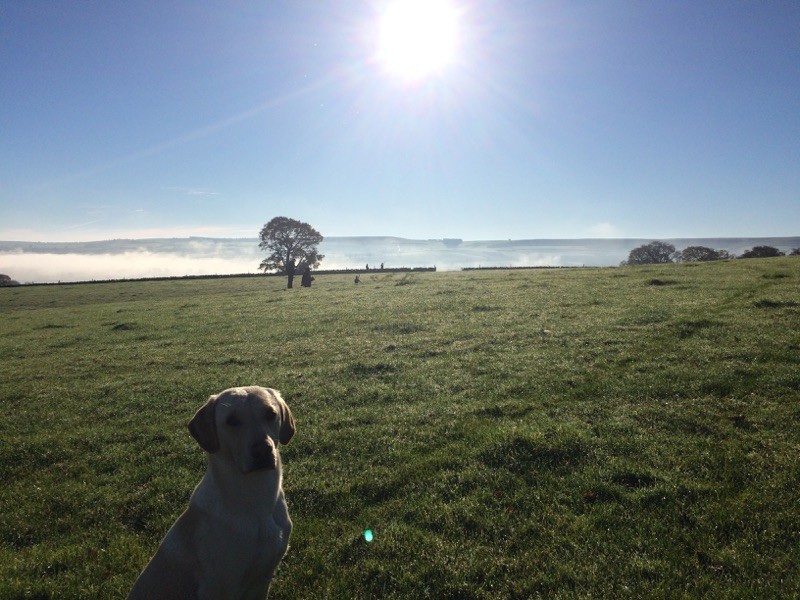 Through Oscar's Eyes
I've been on best behaviour recently and they're so pleased and proud of me. I love it when they're happy with me. Ollie has stayed at our house and we love fighting each other and playing together. I don't like sharing my sticks though. And I don't like him muscling in on all the cuddles and fuss that should be mine.
I've done lots of training; retrieving pigeons and some feathers on a stick. I think I'm all ready for the pheasant season and I can't wait to get stuck in.
Watch out for Episode 9, where we find out how Oscar is getting on as a gundog in his first real pheasant season.