Specialist Dog Foods – What's So 'Special'?
24/07/2015
Specialist dog foods have evolved for a reason, and a very simple one at that. All dogs are different. Different breeds, sizes, activity levels, digestive systems, not to mention having their own opinion on flavour! What suits one pup down to the ground could totally disagree with another. Understanding the reasons behind specialist dog food can be hugely helpful when it comes to choosing which dog food to buy.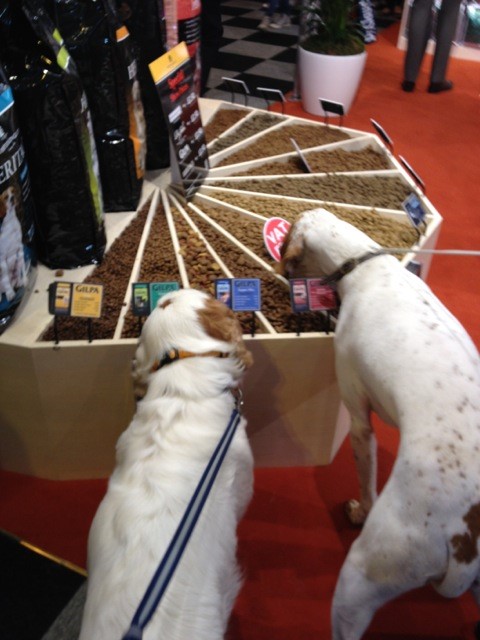 Gilbertson & Page, as one of the most-experienced dog food manufacturers, produce a wide range of dog foods with varying ingredients and nutritional compositions. This allows dog owners to choose a dog food that matches their dog's age, lifestyle and breed characteristics. Apart from the specialist foods for puppies and older dogs, who clearly have differing nutritional requirements, many of the dog food formulations are specifically for working dogs, that require high energy feeds or dogs with health problems like sensitive stomachs or arthritis. These all have slightly different recipes to provide the correct balance of protein, carbohydrate, fats, oils, vitamins and minerals for those dogs. In addition, by varying the level and type of protein content, be it beef, chicken, fish or lamb, it is possible to cater to individual dog's appetites and tastes, thereby making them more likely to enjoy their food.
Let's take a look at just eight of Gilbertson & Page's specialist feeds to understand what makes them extra special:
Dr John Puppy/Heritage Growth
Puppies need higher levels of protein and essential fats and oils than other dogs to ensure proper development of bones, brain, muscles and organs during this period of growth. Accordingly, Dr John Puppy has a protein level of 27% and a fat and oil content of 15%. These are the same proportions as Heritage Growth, another Gilbertson & Page dog food specially designed to provide all a breeding mother and her puppies need. Heritage Growth also contains a joint and bone complex comprised of orthosilicic acid, ayurvedic herbs and New Zealand green-lipped mussel extract, which is a natural source of glucosamine and chondroitin.
Heritage Senior/Light
Conversely, dogs in their later years need less protein and essential fats and oils, so Gilbertson & Page have carefully formulated this dog food to provide everything an older dog needs (and leave out the things they don't need). With 21% protein and 9% fats and oils, Heritage Senior/Light provides enough essential fats and oils to maintain good health and wellbeing, without putting a less physically-active dog at risk of gaining excessive weight. Like Heritage Growth, the Senior/Light ingredients also include the same bone and joint complex; a great boost for older dogs who are prone to suffering bone and joint problems. The protein comes from white fish and the carbohydrate is rice-based, which are both more easily chewed and digested by dogs that may have dental and digestive issues. Heritage Senior/Light also comes highly recommended as a dog food for overweight dogs that need to lose weight.
Dr John Hypoallergenic/Heritage Sensitive
Some dogs are wheat and wheat gluten intolerant, which can cause abdominal discomfort and an upset stomach. As wheat often forms the carbohydrate base for most dog foods, this can make sourcing a dog food extremely difficult for owners of dogs with digestive problems. Luckily, Dr John Hypoallergenic and Heritage Sensitive are both manufactured without wheat or wheat gluten. Heritage Sensitive's carbohydrate content comes from barley and rice, whilst its protein derivative is lamb, and it also contains a prebiotic to aid gut enzymes. Dr John Hypoallergenic's carbohydrate content is made up of oats and barley.
Dr John Titanium/Heritage Adult
The newest addition to the Dr John range is a feed specifically tailored to junior dogs, for that period of a dog's life when their growth rate is slower than that of a puppy, but they're not yet fully grown and still require a good balance of protein, carbohydrates, fats and oils, and supplements. At 25% and 15% respectively, its protein and fat contents are the same as Heritage Adult and both feeds are perfect for highly active, working dogs who burn a lot of energy throughout their day and benefit from the supplements to maintain healthy bones and joints.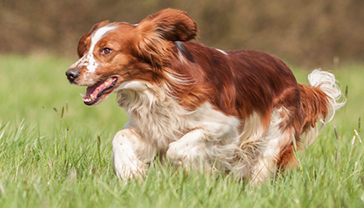 Fortunately for Gilbertson & Page customers, these specialist feeds don't come with the usual 'special' price tag. They're reasonably priced, making them more affordable when compared with most premium, specialist feeds on the market. The Heritage range starts at approximately £25 for a 15kg bag, whilst The Dr John range starts at approximately £11 for a 15kg bag. With clear explanations on all packaging it is easy to find the feed best suited to your dog and Gilbertson & Page's nutritionist is happy to offer advice on matching the right feed to their needs should you need it (info@gilpa.co.uk).