Puppy Power! Part Two – Settling In
19/05/2015
In Part One of our three posts dedicated to puppies, we discussed choosing a puppy and looked at the first eight weeks of a puppy's life. In Part Two, we'll be starting with the momentous occasion of bringing a puppy home and what happens between eight to twelve weeks. This is a period of huge adjustment for the puppy; getting used to being away from their mother, in a new environment and learning lots of new things.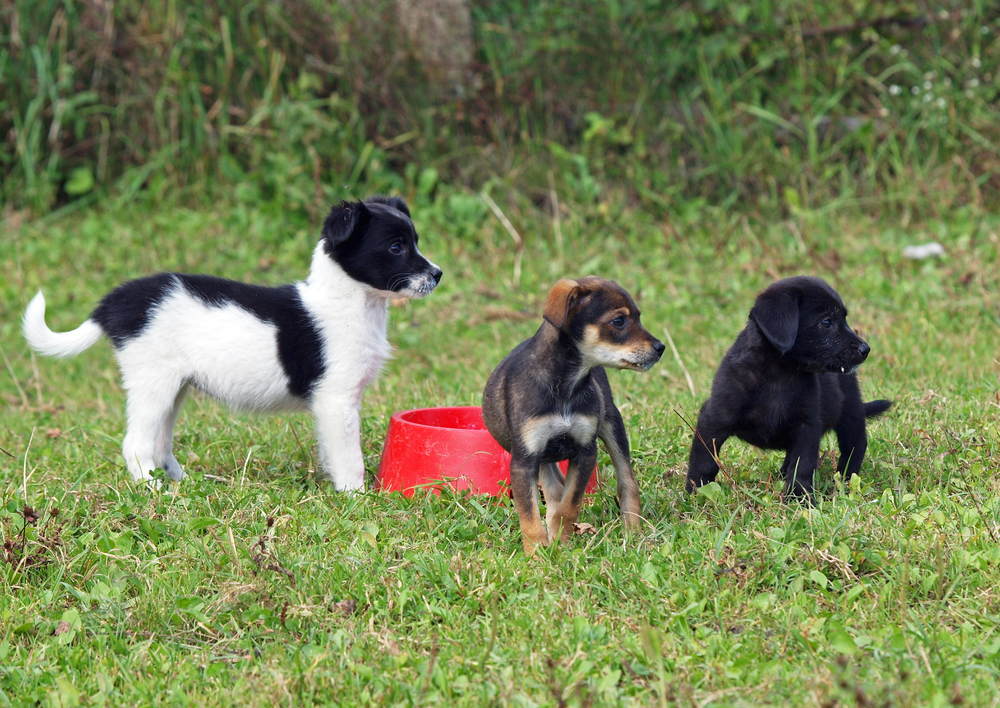 Most puppies are taken home by their new owners around the eight week mark. At this time, puppies are becoming independent from their mothers and ready to forge an attachment with their new owners. Whilst this is a time of great excitement for the new owners, especially if they are a family with children, it can be very unsettling for a new puppy. They are also going through a phase of being fearful of new places, people and objects, so gentle socialising and settling them into their new home properly is essential. Thankfully, there are many ways to help a puppy settle with minimal stress and upset.
Choose a good time slot to bring them home when you have the time to devote to settling the new arrival in well. Take a week or two off work if necessary so that you're around. If you have children, combining the puppy's arrival with their school holidays is a good idea.
On the day itself, set off early so that you can spend some time at the breeders to go through documents and any last minute details (the puppy can also familiarise itself with you) without needing to rush off straight away.
On the journey home avoid loud noises, such as road works, if possible and take a passenger in the car, who can reassure the puppy and keep an eye on it. If the journey is longer than an hour, you will need to stop for a toilet break.
In the new home you should have a designated, quiet area ready with their crate or bed in it. They need to be warm and out of the way of draughts and you will need to remove anything dangerous (electrical items, trailing flexes etc). You should plan to feed them here too.
Allow plenty of opportunities for peace and quiet to adapt to new surroundings, noises, smells and avoid developing a fear of those things. The puppy shouldn't be disturbed in their 'safe place' if they are resting and you will need to make sure visitors know not to bother them there.
Do you have everything you need? Crate or bed, stable food and water dishes, a good supply of their current puppy food, ID tag, lightweight collar and lead, chew toys, newspaper, insurance, vet details to make bookings for vaccinations, worming and check ups.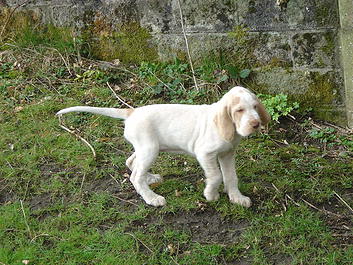 Some gentle, early training will pay huge dividends later. In these early weeks it is essential to build a good, solid bond between owner and puppy, so training needs to be fun with plenty of praise for desirable behaviour and no attention for unwanted behaviour. This way the puppy will be 'good' out of love and loyalty and for a positive reaction.
Try to get into a routine early on with specific times of day for feeds, exercise and toilet time outside.
Simple games to encourage staying, coming when called and staying to heel build great foundations for when training can begin in earnest.
Puppies will tire very quickly in the their first few weeks at home and overly long walks can damage developing bodies, so short bouts of exercise or games are better.
Providing toys for chewing should discourage unwanted chewing of shoes, homework and other precious items.
Frequent trips outside (first thing, after meals, after a sleep and last thing at night), choosing a command to say in calm voice that the puppy will associate with toilet time and lots of praise for any toilet performances out there, whilst simultaneously ignoring any accidents indoors, usually does the trick when toilet training. Be prepared for a few accidents indoors, this is totally normal in the early weeks.
Decide whether the puppy is allowed upstairs and how you will discourage it. Baby gates can be a good temporary solution, but you may prefer to keep removing them until they learn. Puppies have to physically learn how to go up and down safely and will need to be carried at first if you do decide to allow them upstairs.
Developmentally, at 8-12 weeks, puppies are continuing to grow quickly. Weaning from the mother and onto dog food will be complete by eight weeks and, with lots of growing still to do, choosing a good puppy food is vital. Research has shown that a puppy's diet and wellbeing have a significant impact on their adult health. Dr John Puppy is specially formulated to give a puppy everything it needs for these essential early weeks. The breeder will probably give you some of the puppy's current food to take away or recommend where you can buy it. This will still need to be moistened a little at this stage, but you can make it less so gradually to get them used to dry food. If you'd like to switch food, you'll need to do so gradually, after they've got used to their new home, by mixing increasing amounts of the new food in over the course of a week so that they don't have a reaction to it. They'll still be having 4-5 feeds a day at this stage, but will gradually cut down to 3-4 feeds over the next few weeks, with the amount eaten at each meal increasing as the number of meals drops.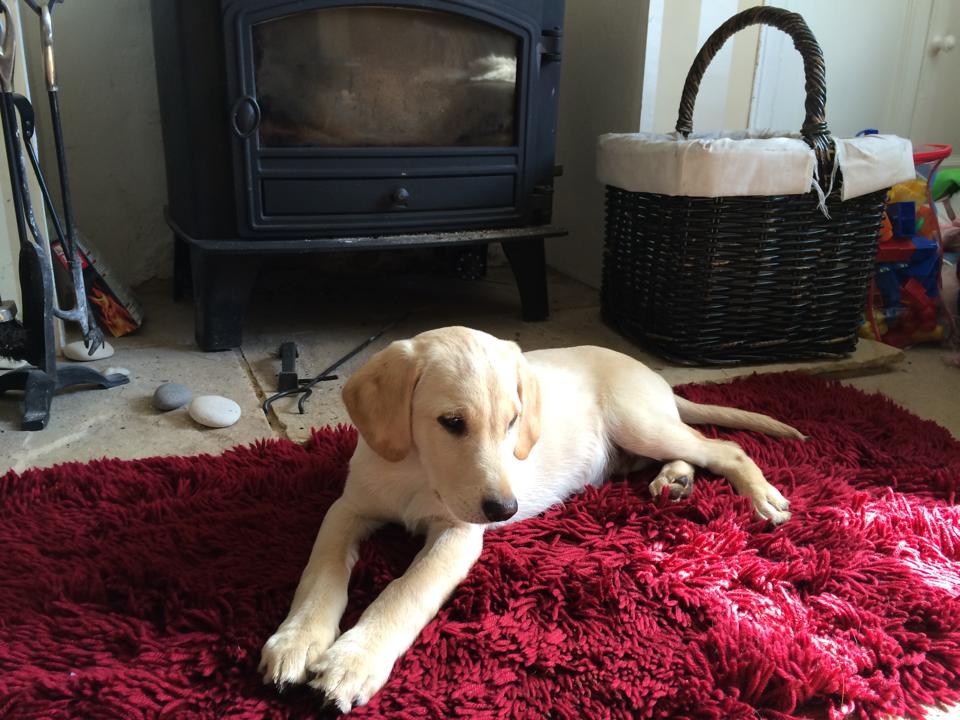 Frustratingly, you'll have to wait until a week after their vaccinations have finished to take your new puppy out for walks where other dogs may have been, so it will not be until the end of this period that you can let your puppy explore exciting places like beaches, parks, rivers, woodland and towns. However, this doesn't mean that socialising your puppy needs to go on hold. It is still essential that they are introduced to as many new experiences as possible at this stage. Invite visitors of all ages and sizes to your home to meet the puppy, and allow them to experience the normal day-to-day noises of your home. Your puppy can be carried around outside as much as you like, which enables you to get them used to the sights, sounds and smells of busy roads and town centres, the coast or the countryside.
In Part 3 of Puppy Power, we'll be looking at 12 weeks onwards, when your puppy starts to make the transition from puppy to junior dog.
Sources for this article: Gilbertson & Page's nutritionist, Dr Samantha Ware. David Appleby, APBC. The Kennel Club. Totally Gundogs.